Remote Assistance
We offer Free Remote Assistance to our customers. Follow the simple 4 steps:
1
Go to http://join.me & Click on Start a Meeting. If this is the first time you are using join.me on your computer then it will install a small software.
2
Call us at 408-567-9553 or send a online chat request and request for remote help at Join.Me (Remote Support). Make sure to provide the 9 digit code
3
We will now connect to your computer and will be able to view your desktop.
4
If required to better assit you, we may request to take control over your mouse. To be able to do this, you have to Share the Mouse Control.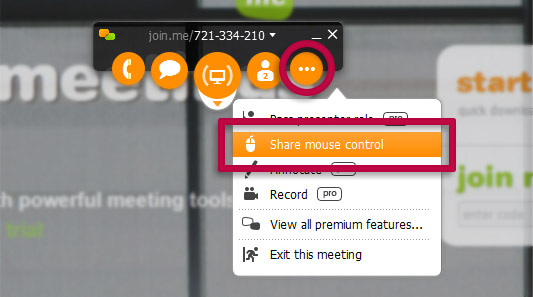 That's all, sit back and relax and we will control your computer.